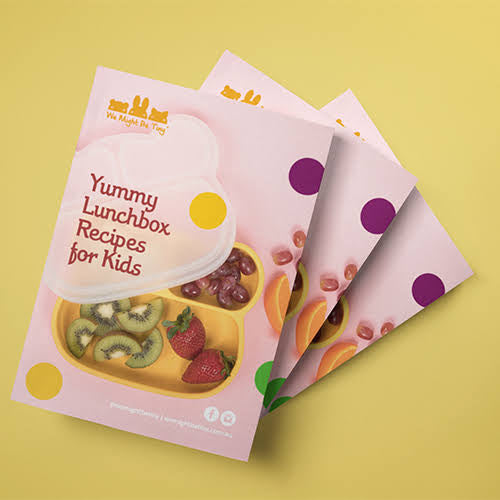 We Might Be Tiny - Yummy Lunchbox Recipe Booklet for Kids
$5.50
We're talking about delicious, nutritious, appealing, allergy-friendly, packet-free food that can be stored in a box all day – and will get eaten!
Our Yummy Lunchbox Recipes For Kids A5 booklet offers tips on how to keep things interesting and healthy, along with 10 nutritious and delicious recipes.
Recipes included:
Mini Chicken Skewers
Cream Cheese Sandwich Stars
Corn Bites
Kale and Salmon Quiche
Rice Paper Rolls
Berry Pop Tarts
Apricot Oaty Bars
Blueberry Muffin Stars
Chocolate Rugelach
Tahini Choc Cookies
This is a 28pp A5 booklet, printed on 120gsm uncoated recycled paper, with a 300gsm uncoated recycled paper cover.