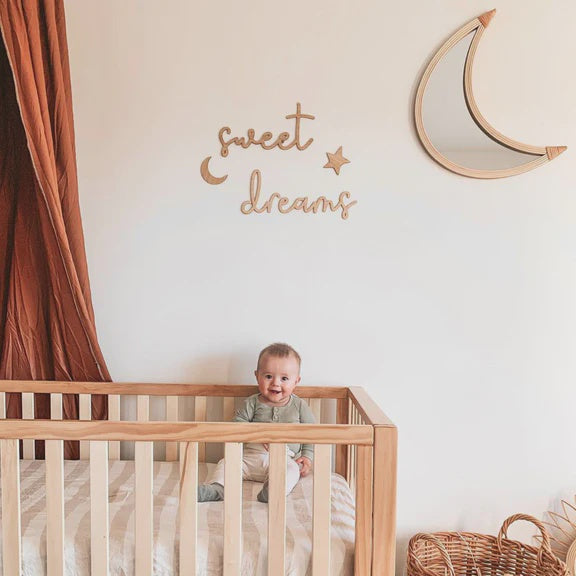 Wooden Wall Script - Sweet Dreams
$50.00 $75.00
'Sweet Dreams' including a star and a moon
Cut out quote plaques add a personalised touch to a nursery or bedroom. 
Attach to the wall or door using 3M command strips or blutak. Bamboo is lightweight but needs to be handled with care.
90cm in length.
This is not a toy to be played with.
As with all natural timbers, minor imperfections and knots are a normal feature of wood. Due to the nature of laser cutting the edges of wooden products will have a dark edge.