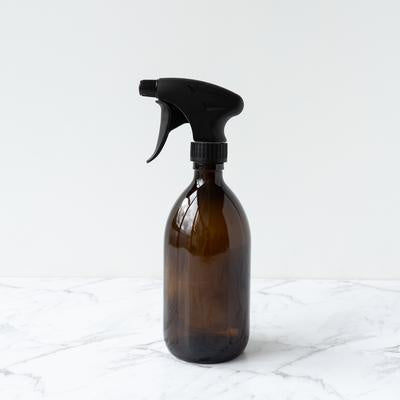 Amber Glass Spray Bottle 500ml - Plain
$12.00
Just like our printed amber glass bottles but even more nood, these print free bottles give you more flexibility with what you use them for.
500ml with a high-quality black plastic trigger spray. The trigger spray has been specifically made for natural oils to avoid clogging and has adjustable spray settings by twisting the nozzle. Designed to be endlessly refilled from your local refillery/bulk store or with your own DIY mixture
An aesthetically pleasing and functional waste-free alternative for your home.
Made in China | Printed in New Zealand
*Note: Bottle comes empty