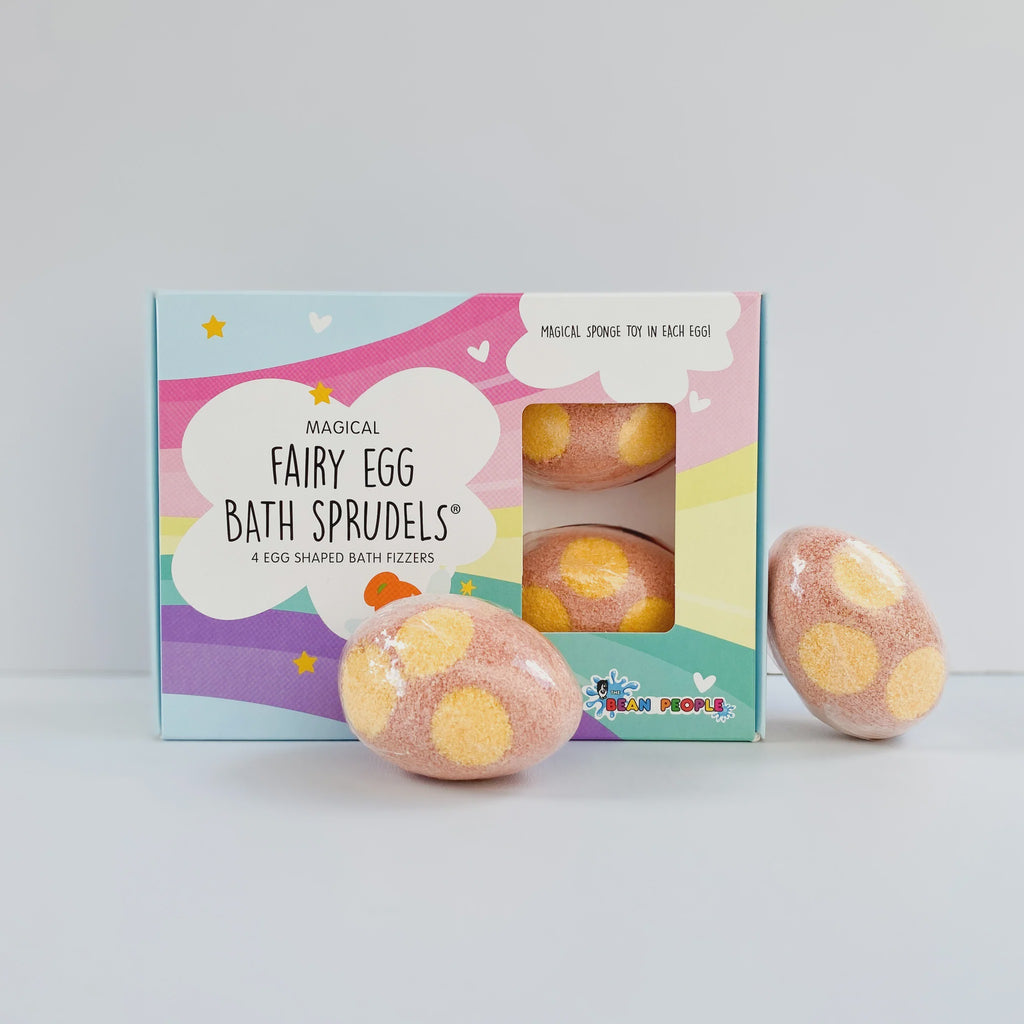 Bath Buddies - Bath Bomb 4pk - Fairy Eggs Sprudels
$24.00
Fizzy Magical Fairy Egg Bath Bomb Sprudels®!
Surprise colour Bath Bombs for kids!  A MAGICAL fairy tale in your bath!  Make bath time extra fun with 4 coral and yellow dotty fizzy fun Bath Sprudel® Fairy Eggs!   An absolute must for little Princes and Princesses and believers of all things magical and mythical!
Fairy Egg Bath Bomb Sprudels® that are shaped like real magical eggs!  Pop a Fairy Egg Sprudel® in the bath and watch it fizz around the bath as it changes the water a captivating coral colour with swirls of yellow!  Then wait and watch for the hidden Fairy Tale toy sponge to magically appear at the end.  The perfect way to end every day!  Soft, gentle, colourful and fun.  
Each egg holds a either a fairy, mermaid, flying horse or magic wand toy sponge!  You will be the first to unlock the magic and discover who or what is hiding inside, collect all 4 shapes!
Selection is random, may contain duplicate shapes. 
All our products are hand-made and contain only food-grade ingredients; making them safe for children to enjoy.  Plus they won't stain your bath - or your children!  Variations to shape and colour may occur