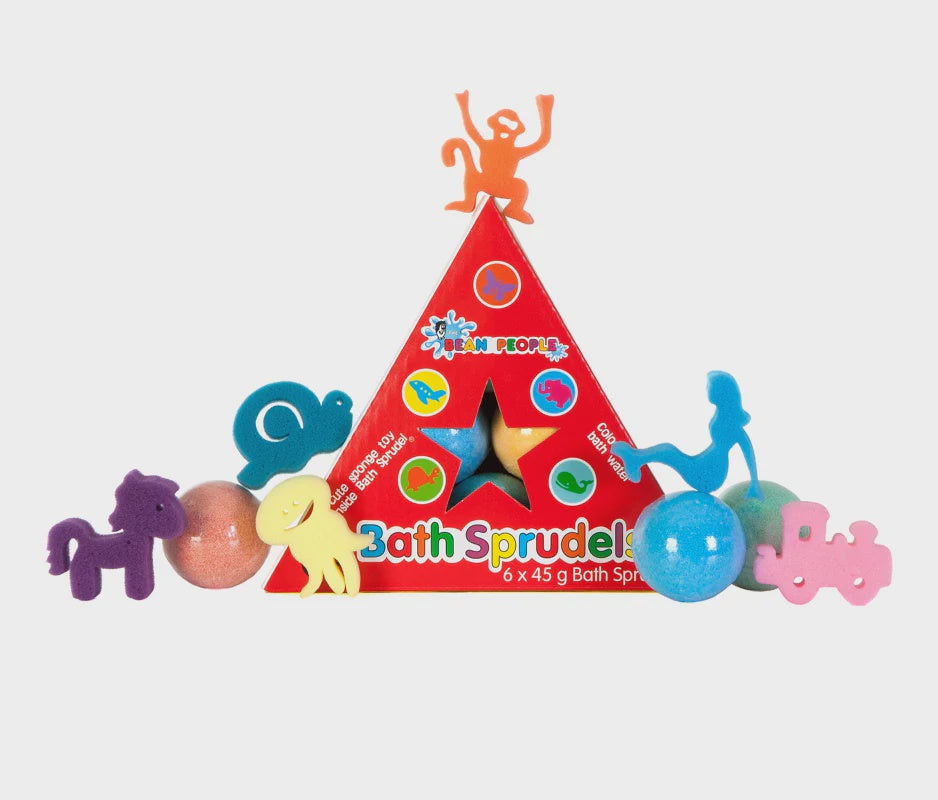 Bath Buddies - Bath Bomb Sprudels - 6 Pack
$25.00
KIDS BATH BOMB SPRUDELS ®
Bath Sprudels® are soft and gentle Bath Bombs made especially for kids!
This pack contains the following colours: Coral, Turquoise, Yellow, Orange, Green, Blue.
What makes a Sprudel® different from an ordinary Bath Bomb? 
Our Bath Sprudels® are unique in a few aspects, they fizz, colour the bath water and each fizz ball contains a surprise sponge toy that magically appears at the end! There are over 50 different shapes to collect which means that each pack of 6 holds a different variety of sponge toys.  Unlike many other bath bombs on the market that are made for adults, Bath Sprudels®are soft and gentle and made especially for children. 
They do NOT contain heavy perfumes, soaps, oils or SLS's that are often found in other bath bombs .  Non-toxic, safe, soft and gentle. Never, ever tested on animals.
All our products are hand-made and contain only food-grade ingredients; making them non-toxic and safe for children to enjoy.  Plus they won't stain your bath - or your children!  Variations to shape and colour may occur.
Soft, safe and gentle surprise bath bombs, made especially for kids!  
Ingredients:  Sodium Bicarbonate, Citric Acid, Aqua, Flavour, may contain the following colourants:  CI 4209, CI 1940, CI 15985, CI6035