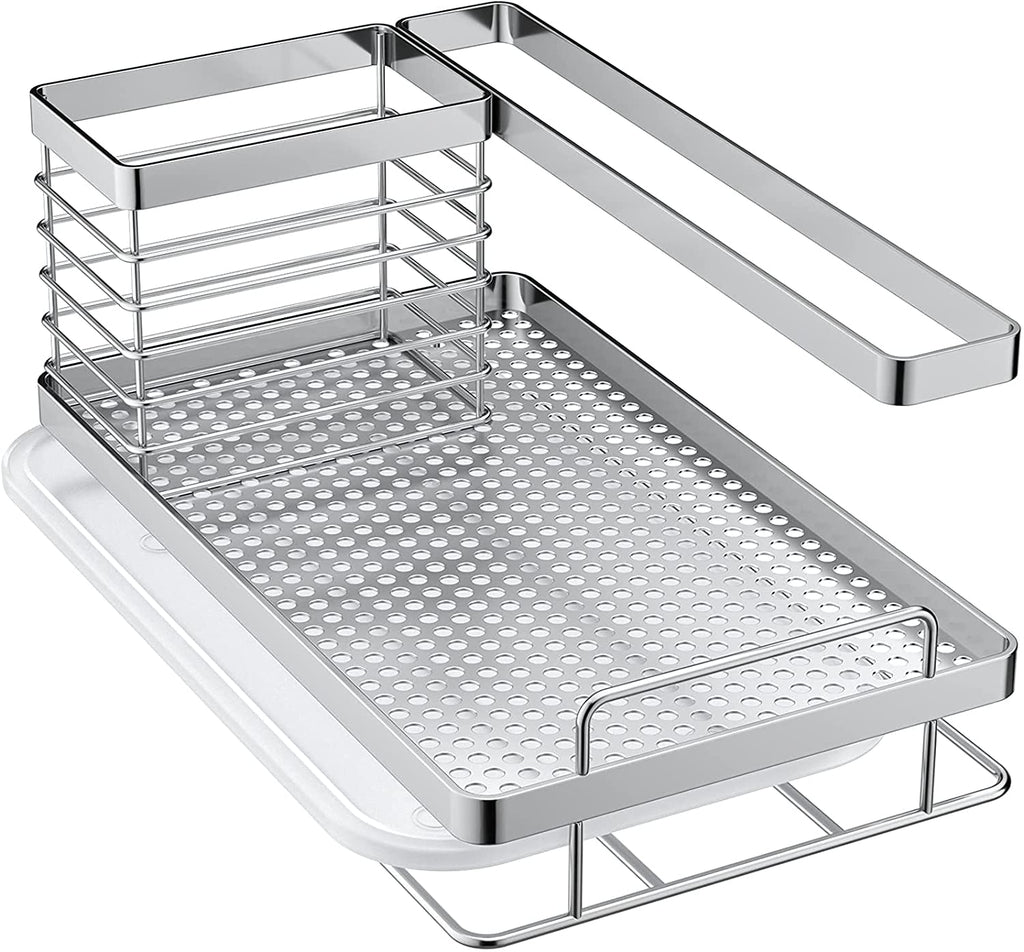 Bento Ninja - Stainless Steel Kitchen Sink Caddy Organiser
$59.90
The perfect solution for a mess free plastic free kitchen organiser. You have dish wash, dish brush, dish cloth and scrubber... but where do you store all of that? In the NEW Kitchen Sink Caddy!
You can keep them all nice and tidy but still stylish on the bench in the new sink caddy!
The Kitchen Sink caddy is made of stainless steel 304. Rust resistant, durable and has a minimal + stylish look.
Perfect to hold soap swish, sponge, soap, dish brush and hang to dry dish cloth.
It comes with drainage tray.
It's also good for bathroom, vanity, laundry organiser.
Large capacity for all your kitchen cleaning needs.
23.5 x 15 x 15cm