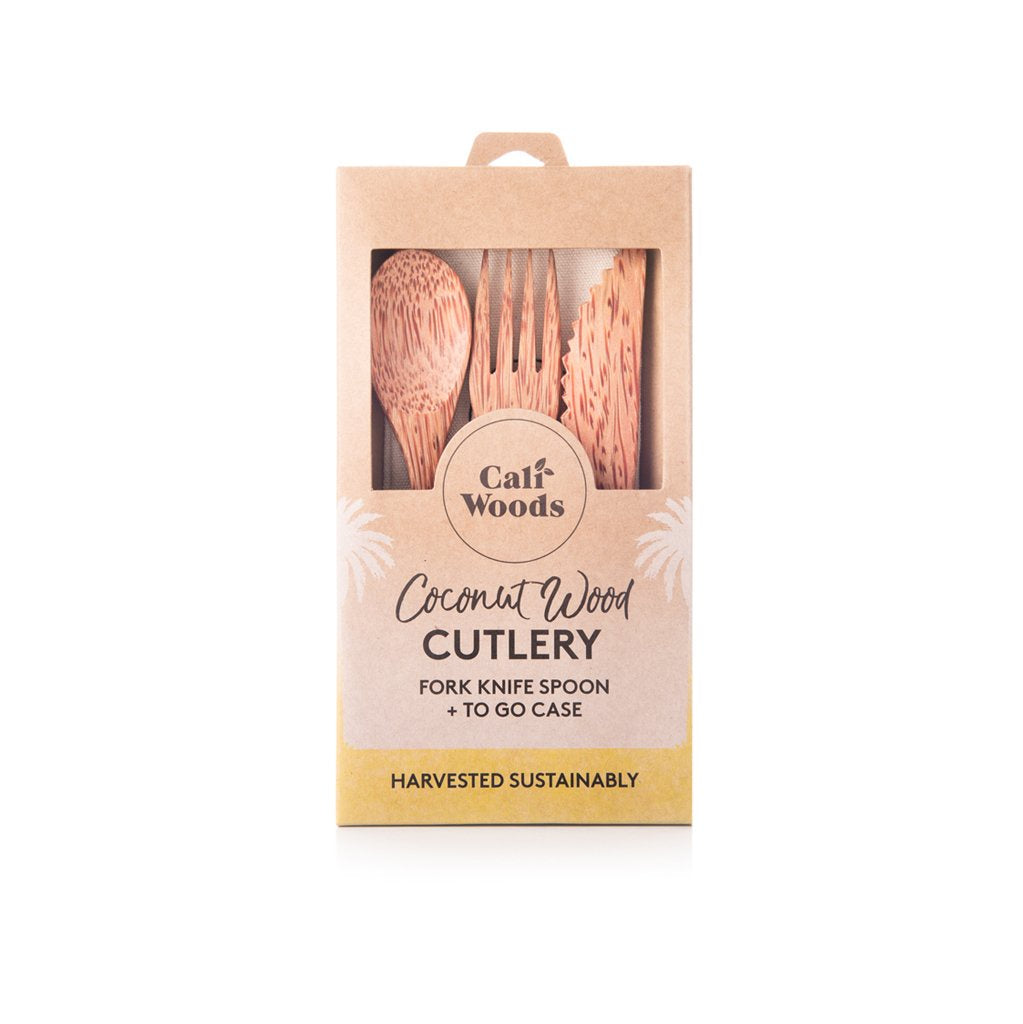 Caliwoods - Coconut Cutlery Pack
$13.20 $22.00
CaliWoods Coconut Cutlery Pack 
Your essential fork, knife and spoon pack! Sustainable product and stylish for a variety of occasions! 
 
1 x Fork -Coconut Palm - Length 16cm 
1 x Knife -Coconut Palm - Length 16cm
1 x Spoon - Coconut Palm  - Length 16cm 
1 x CaliWoods Cotton Carry Case 
Love having picnics and getting takeaways, but hate the plastic utensils? We have you covered! Keep this essential lightweight cutlery pack in your bag or car so you always have a set ready to go.
The Story Behind the Cutlery Pack:
CaliWoods is passionate about using what we have and reducing waste! This Spork and Spoon is made from reclaimed and sustainably sourced woods, using organic coconut oil to finish.
Coconut Wood is used when Coconut Palms are at the end of their 60 year life cycle - most of which are otherwise cut and burnt as waste.
Lightweight and with a convenient cotton Carry Case to take your cutlery with you on the go!
Perfect Cutlery alternative to plastic and single-use takeaway options.