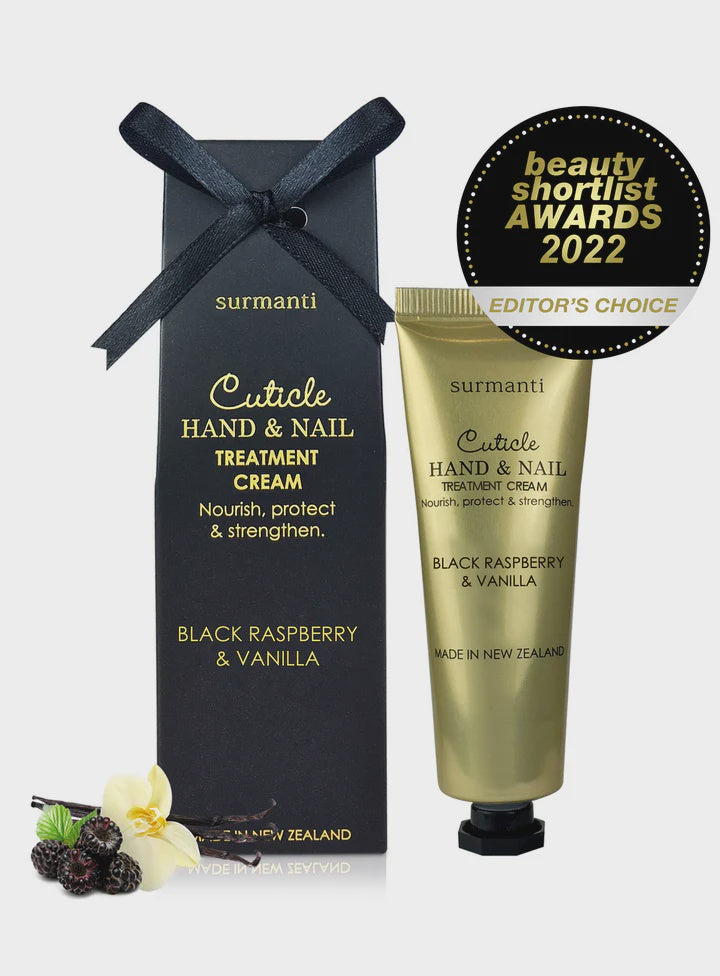 Cuticle Hand + Nail Treatment Cream - Black Raspberry + Vanilla
$17.99
Our award-winning Cuticle Hand & Nail Treatment Cream has been globally recognised at the Beauty Shortlist Awards 2022, reviewed by international beauty experts, winning Editor's Choice.
Genetics may determine nail strength, texture and how our skin ages, but environmental factors such as exposure to the sun, medications and chemicals are also reflected in the appearance of your hands, nails, and cuticles.
This award-winning treatment cream is packed with organic nettle containing Silica, Horsetail extract (herb), Licorice extract, Vitamin A, B, Zinc and Geranium essential oils. These powerful plant ingredients help nourish, protect, and strengthen hands and nails.
A bright fruity gourmand scent. Mouth-watering sherbet top notes of sun-ripened black raspberries and cherries, falling into an enticing vanilla absolute base.
 30 ml