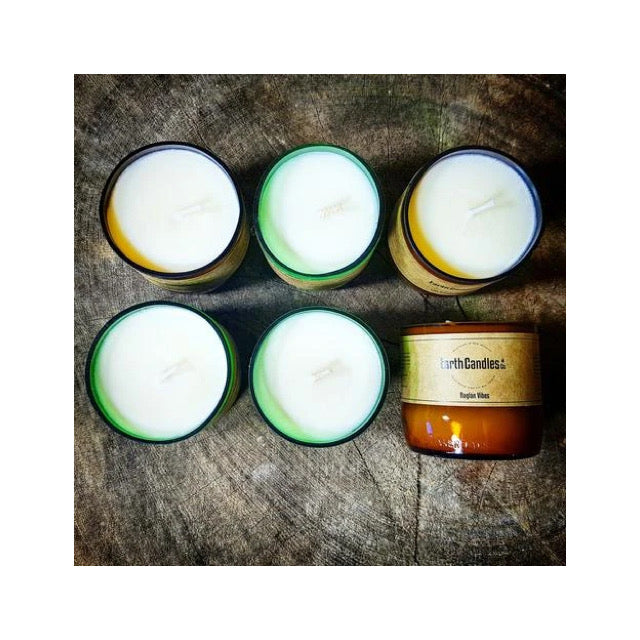 Earth Candles - Beer Bottle Tealight 100g
$18.00
A pack of beer is the perfect thing for an evening spent in leisure with friends and family. Earth candles' Beer Bottle tealights are created in the same spirit to relax and enjoy an evening with the flickering light and soothing fragrance they release. Each tealight made from premium natural soy wax, set in a beer bottle base with the top cut away.

Each tealight approximate burn times:
100g - Re-purposed Beer Bottle Tealights - 25Hrs

All Earth Candles are handmade in New Zealand using the finest materials available, including one hundred percent premium pure soy wax and cotton wicks. 

We encourage all customers to be more environmentally responsible. Before disposing of any of our containers or re-purposed wine bottles, please consider the planet - Recycle, Reuse or Re-purpose.

All candles are non-toxic, free of any additives, dyes, paraffin, petroleum and phthalates. 
Please note: Candles come in a random assortment of clear, brown, and green glass.