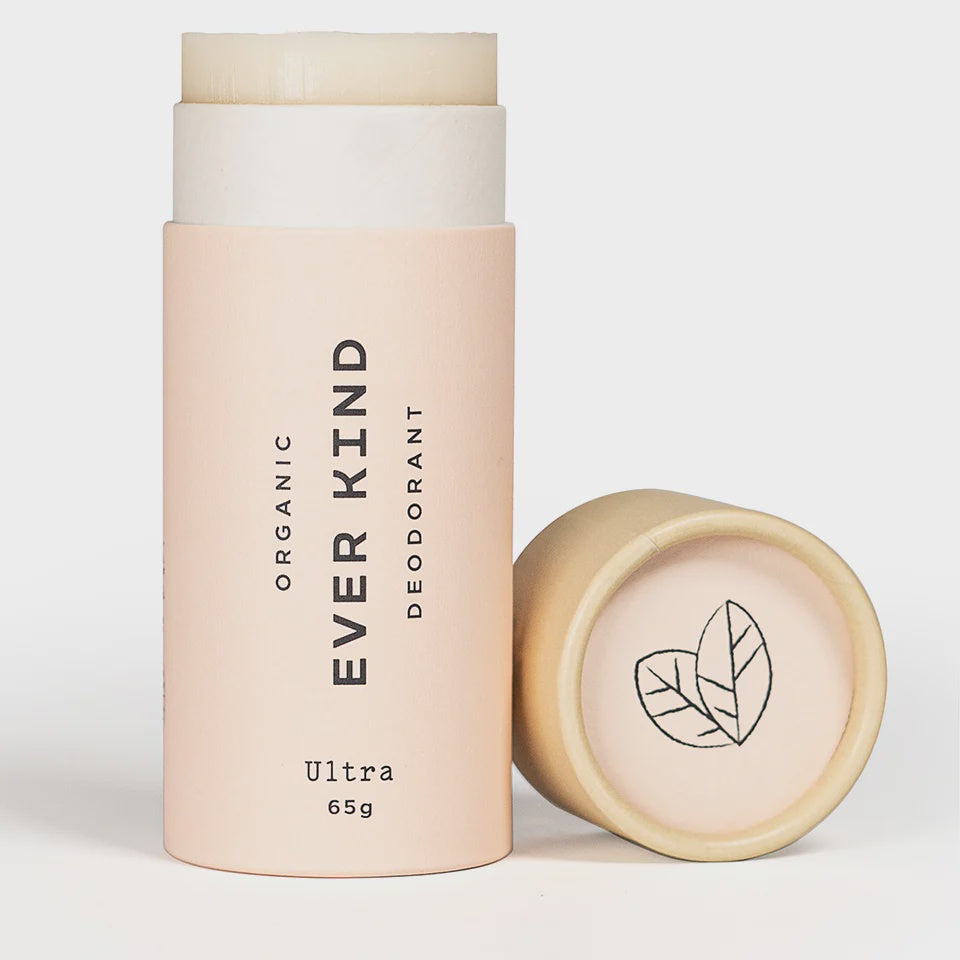 EverKind - Natural Organic Deodorant - Ultra
$24.00
Natural deodorant that's ultra effective and ultra gentle.
This little beauty is a multi-award winner in New Zealand, and won the global 2020 Best in Odour Care in the Canadian Clean Beauty Awards.
Certified organic and free from aluminium free with no parabens, stearates or chemical nasties—so you can have peace of mind while staying as fresh as a daisy—all day, every day.
Ultra takes deodorant scent to the next level, with a precious blend of manuka, geranium rose and lavender. Bringing a moment of luxury to your morning routine.
And it comes in a super eco-friendly home compostable stick so you know you're caring for the planet too.
65g lasts 3-months with once-a-day recommended application. Use sparingly, it's very effective and a little goes a long way.
Enjoy fast dispatch and 100% happiness guarantee!
"Wonderful product. Great natural deodorant that actually works"
—Lily, NZ
Ingredients:
Contains:
Organic camellia oil, organic tapioca starch, naturally occurring sodium bicarbonate and organic NZ beeswax, lovingly blended with essential oils of organic manuka, lavender true and geranium rose.
An antimicrobial powerhouse with a beautiful scent. Your body will love you for it. Stick lasts 3 months with once-a-day recommended application. 
65g Net wt.