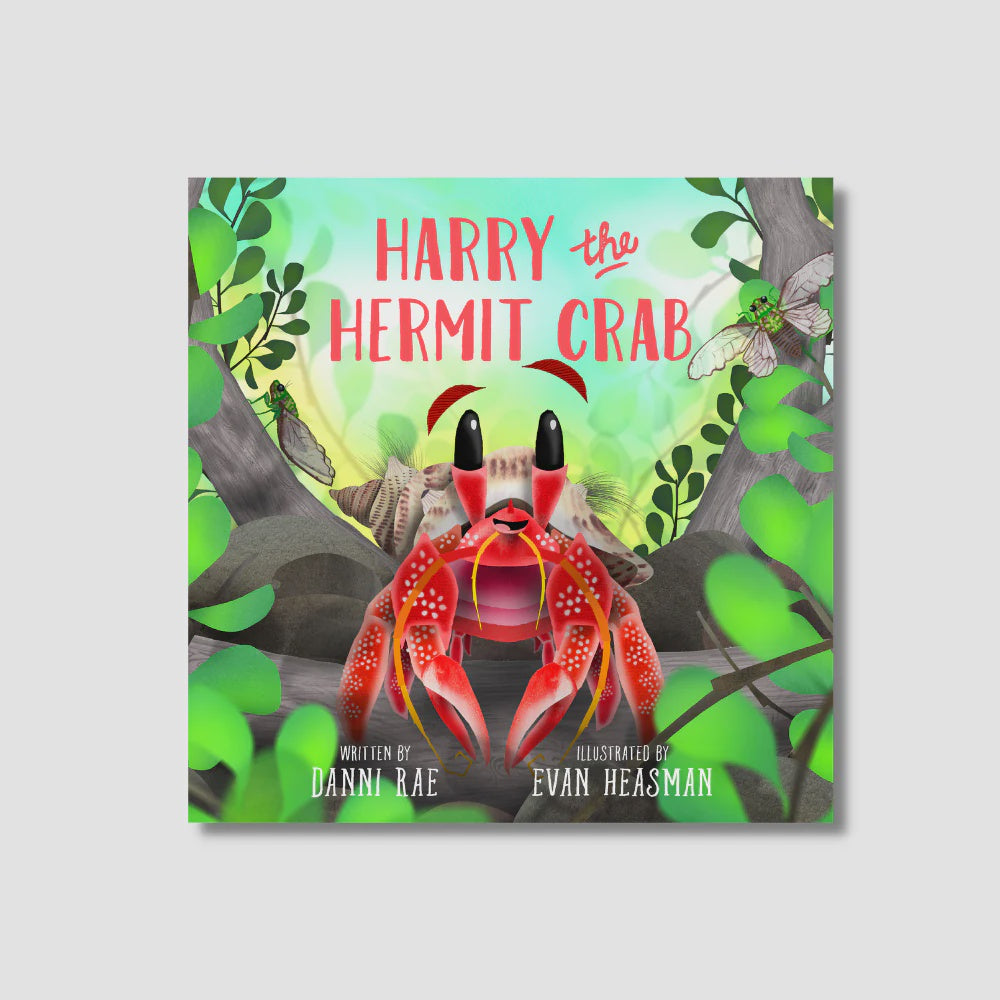 Harry the Hermit Crab Book
$22.00
Harry the Hermit Crab has outgrown his shell. But, on his quest to the beach to find
a new one, he discovers an unexpected challenge!
Will Harry find his perfect new home?

This delightful picture book is the second book in a series from Wellington zookeeper Danni Rae, the first being "Kara the Kakapo" published in 2022. Danni's story is paired with stunning illustrations from artist Evan Heasman (also known as Soju Shots), which are a visual feast with layers of detail to keep both children and adults enthralled.
Danni wrote Harry the Hermit Crab as a way to share her passion for conservation with the youngest of readers and inspire children to make their own conservation connections. Even the youngest among us can make a difference!
This story focuses on the challenges faced by one of the most iconic of coastal creatures.


I really wanted to show the consequences of plastic pollution from the perspective of an individual so much smaller than ourselves. Because, what might seem insignificant to us, just a single bottle that fits into one hand could actually be a giant life changing problem when you are only the size of a Hermit Crab. I hope that children reading this story can glimpse the world through Harry's eyes to gain a new perspective of a familiar place and how they have the power to protect it – Danni Rae
DIMENSIONS: 220 mm x 220 mm
PAGES: 20
BIND: Paperback