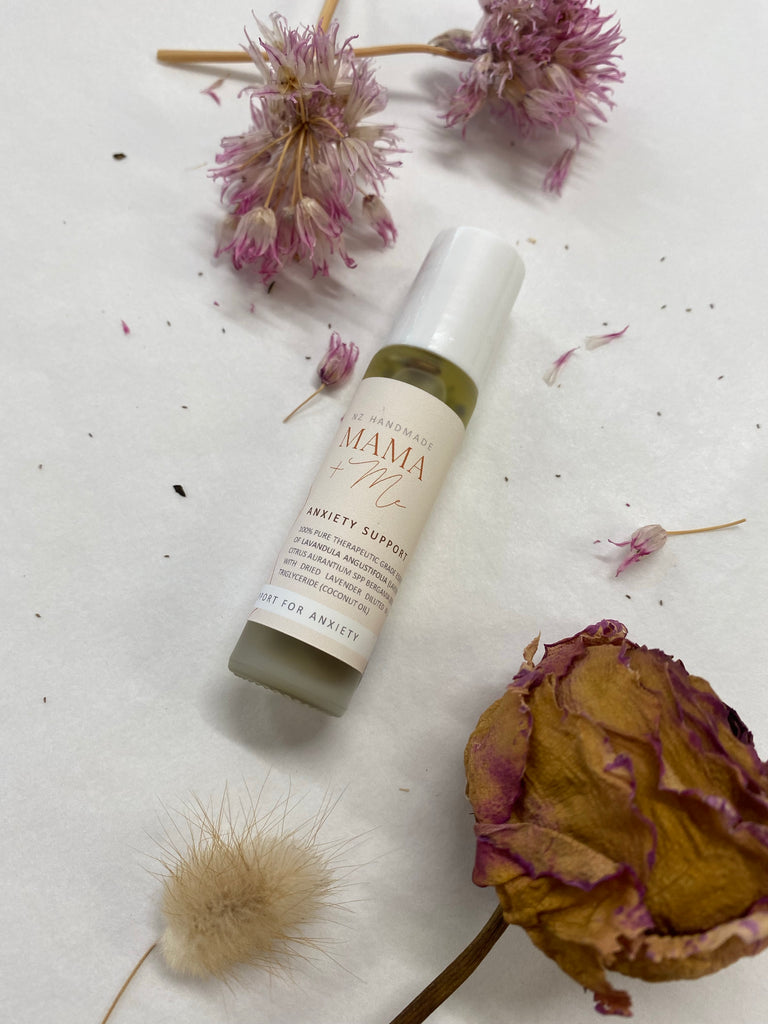 Mama + Me - Anxiety Roller Blend
$17.50
The Mama + Me Roller Blend Sleep Support contains a number of essential oils designed to put you to sleep.

Ylang ylang is deeply relaxing, helping ease nervous tension. Lavender calms you and helps aid sleep and ease stress. Frankincense is thought to have a calming and opening effect on the mind, ideal during meditation or times of stress and anxiety. Mandarin has an uplifting and calming nature. It is a great option to soothe stress. Combined, this blend will relax and delight you.

HOW DO YOU USE THE MAMA + ME ROLLER BLEND?
Apply to wrists, neck, chest, toes, behind ears or hands and inhale deeply as often as required.

Designed for external use only. Store in a cool place out of direct sunlight to keep oils from degrading.

WHAT'S IN THE MAMA + ME ROLLER BLEND FOR SLEEP SUPPORT?
Ingredients: 100% pure therapeutic grade essential oils of lavandula angustifolia (lavender), cananga odorata var genuina (ylang ylang), boswellia serrata (frankincense) and citrus reticulata (mandarin) with dried lavender, rose and citrus peel diluted in caprylic triglyceride (coconut oil).

Be sure to seek advice on the use of essential oils from your medical practitioner if you are pregnant or have pre existing health issues.