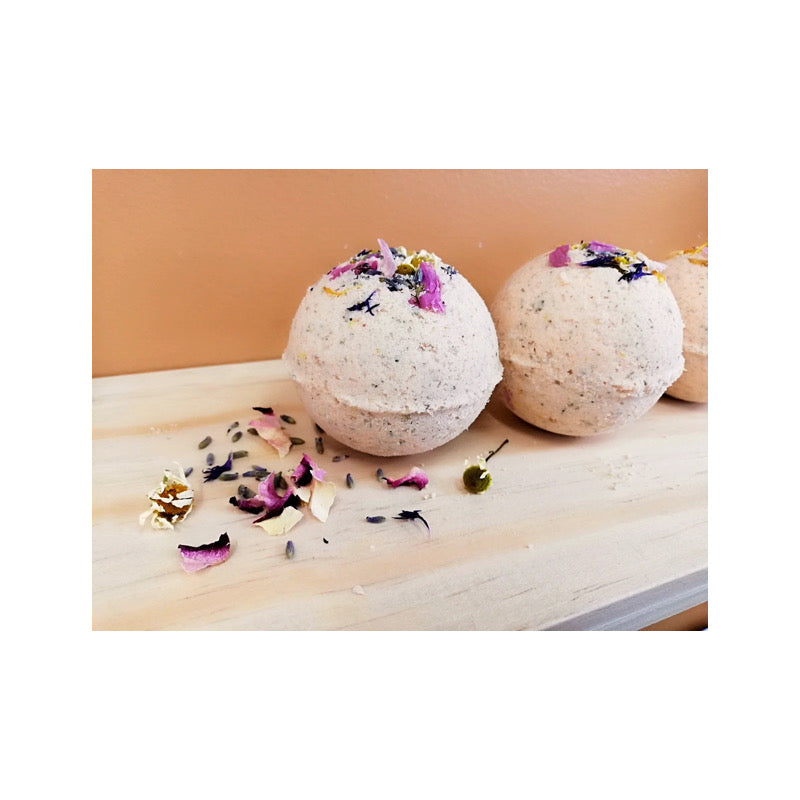 Mama + Me - Nourish + Uplift Bath Bomb
$12.00
GROWING A LITTLE ONE AND RAISING A FAMILY IS TOUGH WORK. THAT'S WHY MAMA + ME INFUSES AS MUCH LOVE AS WE CAN INTO EACH SOAK SO YOU CAN SUBMERGE YOUR STRESS OR PREGNANCY DISCOMFORTS AWAY AND ENJOY A MOMENT OF TOTAL BLISS.
OUR BATH BOMBS ARE ALL NATURAL, USING ONLY HIGH-QUALITY INGREDIENTS AND MEDICINAL PLANT INFUSED OILS. OUR INFUSED OIL ENSURES THAT ALL THE POWERFUL HEALING PROPERTIES OF EACH BOTANICAL IS EXTRACTED AND INFUSED INTO EACH SOAK SO YOUR EXPERIENCE IS ENHANCED WITH MORE ANTIOXIDANTS, MINERALS AND HEALING PROPERTIES.
Ingredients: Sodium Bicarbonate (Baking Soda), Citric Acid, Magnesium Sulphate (Epsom Salt), Zea Mays (Corn) starch, Infused Prunus Amygdalus Dulcis (Calendula, Chamomile and Lavender infused Almond botanical oil, Hamamelis Virginiana (Witch Hazel), Bentonite Clay, Natural Fragrance, Citrus Aurantium spp bergamia (Bergamont Oil), Citrus Limon (Lemon Oil), Citrus Paradisi (Grapefruit Oil) with dried botanicals of Rose, Chamomile and Calendula.