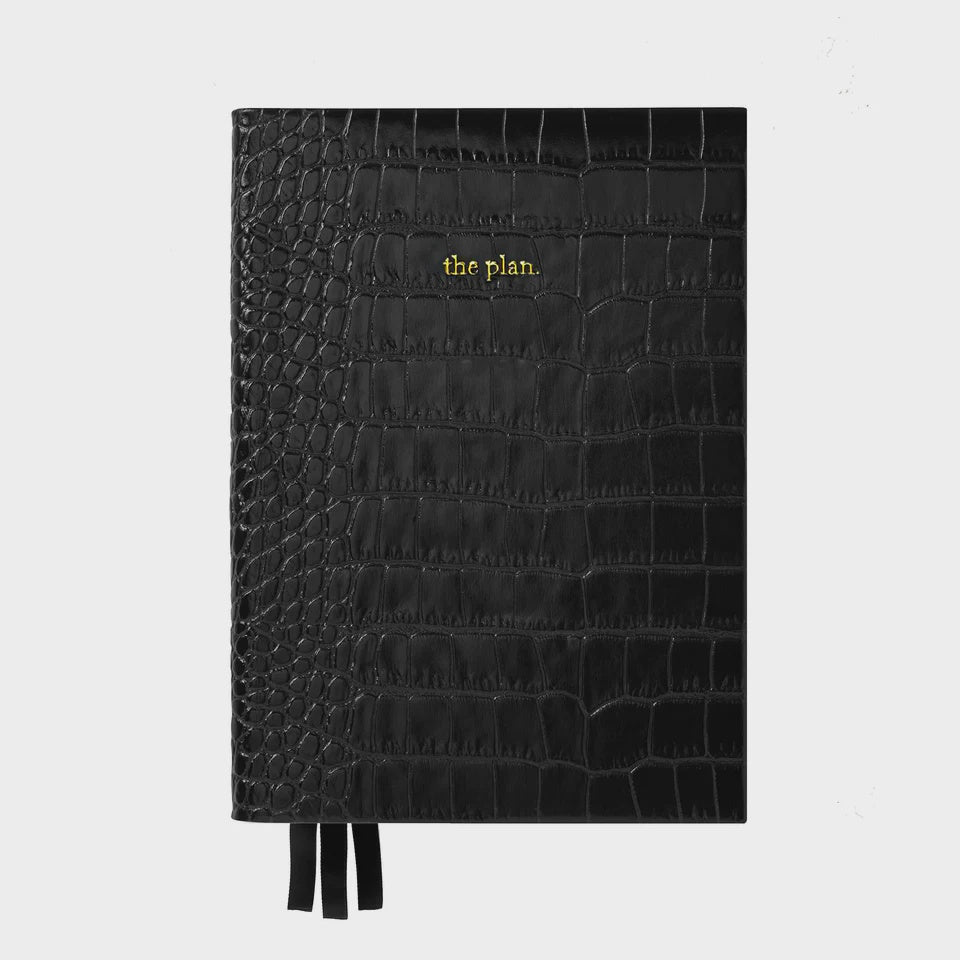 Papier HQ - Planner Journal - Croc Leather
$79.90
What we have taken from the past year is that life has become a little uncertain, that what worked well yesterday won't necessarily work well tomorrow, and that by paying attention, we can be a little bit better at what we do each day. We've had months where our schedules have been completely upended and our usual support networks have been less available.
We realised that we needed to change the way we plan for things and live our lives. We have created this planner with the intent of handling the stops and starts of work and life, to be able to stop, reconnect and restart without the pressure of fitting everything into a 'normal' year. We've added lots of pages for notes, to-do lists, goal capturing and reflection to stay on top of your workload and to make the most of opportunities.
The pages are dateless, the calendars are blank. Jump in for weeks or months then take a break, pick up where you left off again when you're ready. A page can be any week, from any month. You define how this planner works for you. We hope that over time it gets filled, that it becomes a natural extension of your work and home life, and most of all, that it works really, really well for you. The perfect planner for when nothing goes to plan..
Features:
- Croc planner with gold edged pages
12 inspirational quotes to start off each month the right way
- 12 monthly calendars for you to fill in the dates
- Monday to Friday weeks with no dates let you jump in and out as work and life dictates
- Extra lined note pages to fill with your thoughts
- Dot pages for you to bullet journal and scribble
- 52 weeks with equal space for Monday to Sunday so you can fill in with your appointments and reminders
- A space for you to put in your goal for the next 7 days to help you stay on track
- A to do list with boxes to tick off as you go at the start of each week
specifications:
- 140mm x 210mm (A5 size)
- Presented in a hardcover keepsake box
- 3 ribbon bookmarks, to keep you precisely in place
- 331 pages printed on FSC certified 120gsm paper
muted tones sticky notes to fill your pages with notes and reminders
- Expandable pocket to keep all of your extra pages safe