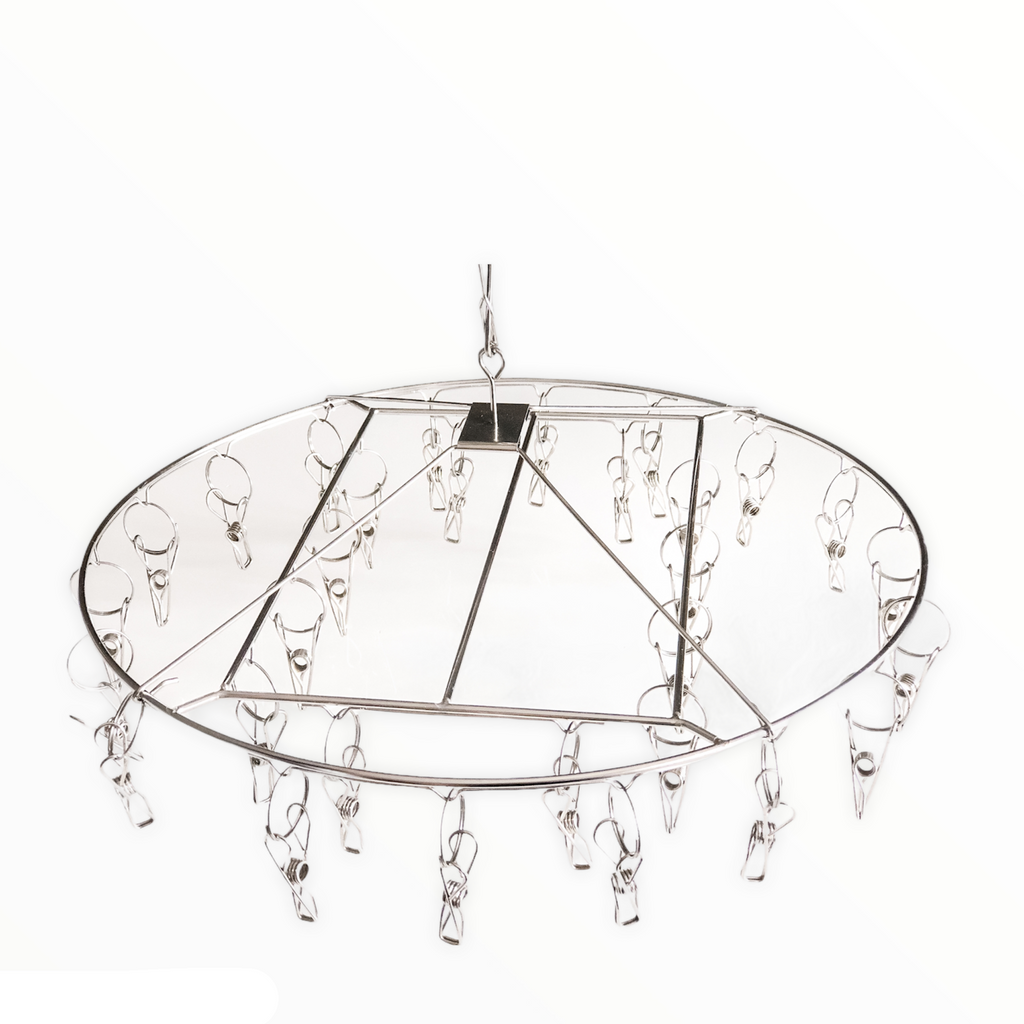 Bento Ninja - Round Peg Hanger - Large
$45.90
30pegs + sturdier rods to hold a little heavier items, and you can hang a towel or clothes in the middle.

Perfect solution for winter washing, and small items.

Rain rain go away!
Can't dry washing outside in winter? But washing is piling up?

These new sock hangers are your friend in winter! You can hang so many pairs of socks, undies and lightweight washing with the minimal space with these clever sock hangers. You can hang it up on the curtain rail, door, washing airer, even door handles or on the chair.

Made from sturdy stainless steel. You can use indoor or outdoor. It has a windproof lock too.
Stainless Steel 201
Round shape - 40cm diameter
Maximum weight bear 2kg
This sock hanger is designed to be kept indoors when not in use. Please try to avoid getting it wet or leaving it in high humidity.

Bento Ninja is not responsible for the damage from impact, general use and rust when it's kept outside or under the porch, you live close to the oceans or high sulphur regions etc..