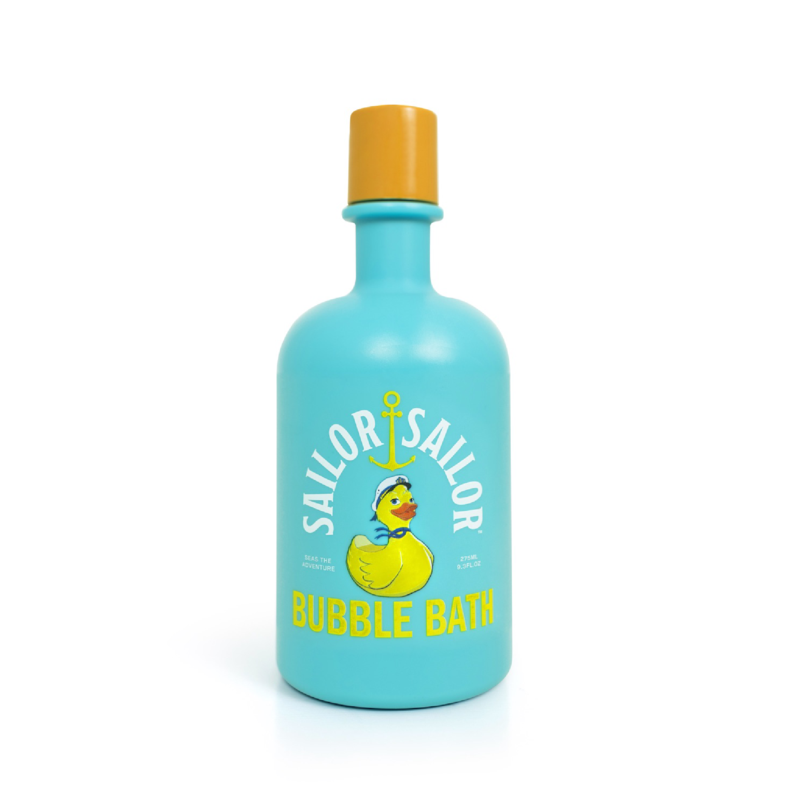 Sailor Sailor - Bubble Bath
$14.00
The plank me hearty's, those dastardly pirates had me walk the plank! Moi, Captain Ducky, how very dare they! 
275ml | 9.3 fl. oz.
Sailor Sailor is a fantabulous natural range of hair, bath and tentacle products for children made in Aotearoa, New Zealand.
We get super-duper cross about anyone being a meanie to animals. No animals or mammials, especially cutie patootie ones were harmed in the making of any Sailor Sailor products.
Ingredients
Aqua (Water), Sodium Coco-Sulphate, Coco-Glucoside, Decyl Glucoside, Sodium Lauroamphoacetate (Plant-based Surfactants), Glyceryl Oleate (Plant-based Conditioner), Xanthan Gum, Citric Acid (Plant-based Acid), Glycerin, Benzyl Alcohol, Dehydroacetic Acid (Preservative), Mangifera Indica (Mango) Fruit Extract, Carica Papaya (Papaya) Leaf Extract, Ananas Sativus (Pineapple) Fruit Extract, Parfum (Essential Oil Fragrance)