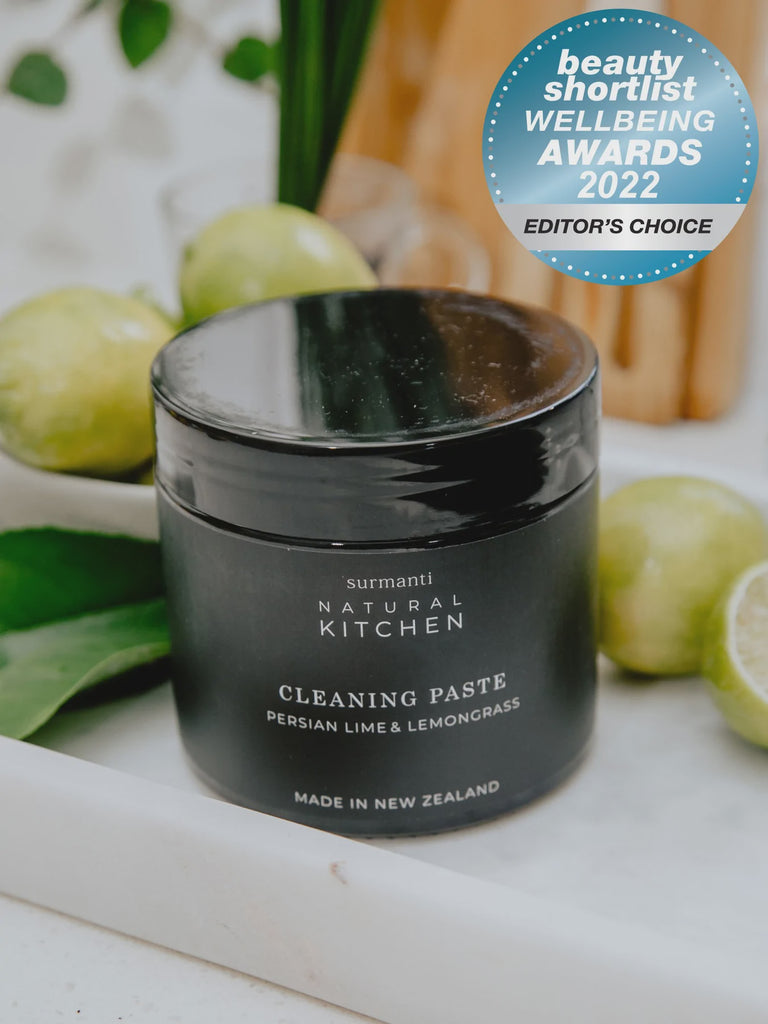 Surmanti - Natural Cleaning Paste
$19.50
Brighten and sparkle your home with this highly versatile cleaning paste - a must-have item for every home. Perfect for tough to clean surfaces such as stainless-steel showers and baths.
500gm
Made in New Zealand
Key Benefits:
An extraordinary one-stop cleaning product that targets a wide variety of tough to clean areas, such as barbecues, ceramic tiles, rust, sinks, old greasy pot and pans, garden furniture, paintwork, boats, cooker tops, copper, stainless, showers, bathtubs, tables, walls, windows, and more!
Naturally Infused with essential oils of Persian Lime and Lemongrass.
Odour eliminating fragrance of lime lemongrass, lemon oil leaves surfaces smelling clean and fresh.
Safe for pets, babies, and the elderly.