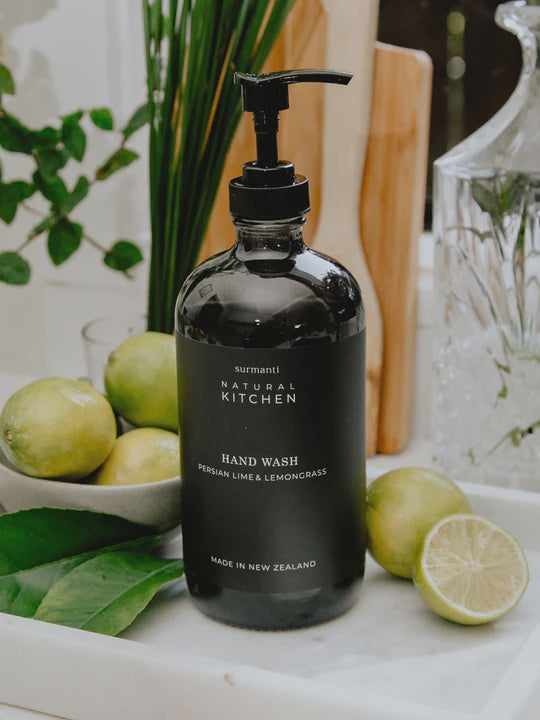 Surmanti - Natural Handwash 500ml
$29.99
A natural hand wash is packed with essential oils to nourish and protect sensitive skin, while leaving a lingering fresh soft aroma on your hands.
500ml
Made in New Zealand
Key Benefits:
Naturally Infused with essential oils of Persian Lime and Lemongrass.
Glass bottled that can be refilled and reused. 
Enriched with powerful essential oils that help restore moisture and soften the skin on hands.
Odour eliminating fragrance of lime, rosewood, lemongrass, jasmine oils freshen the hands leaving a gentle clean scent.