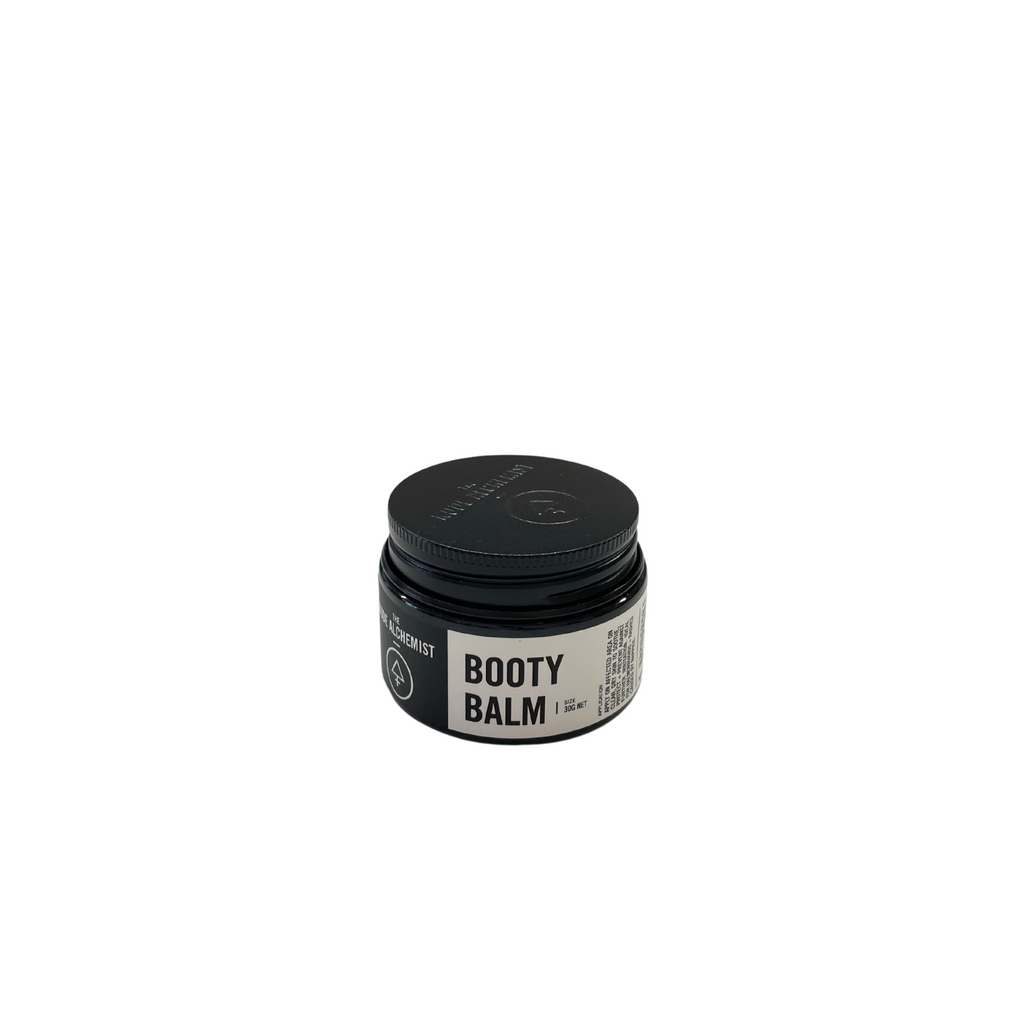 The Nude Alchemist - Booty Balm
$25.00
Booty Balm is a baby-safe formulation to care for irritated red bottoms a.k.a. nappy rash. With nourishing botanical oils, healing herbs and essential oils, this balm contains powerful anti-inflammatory, anti-fungal, and anti-bacterial properties, as well assisting the healing process whilst moisturising and soothing the skin. Booty Balm also provides a natural barrier to protect from further irritation.
Suitable for 3 months plus.

Application:
Apply liberally on affected area on clean, dry skin between nappy changes to soothe, protect and prevent further irritation.