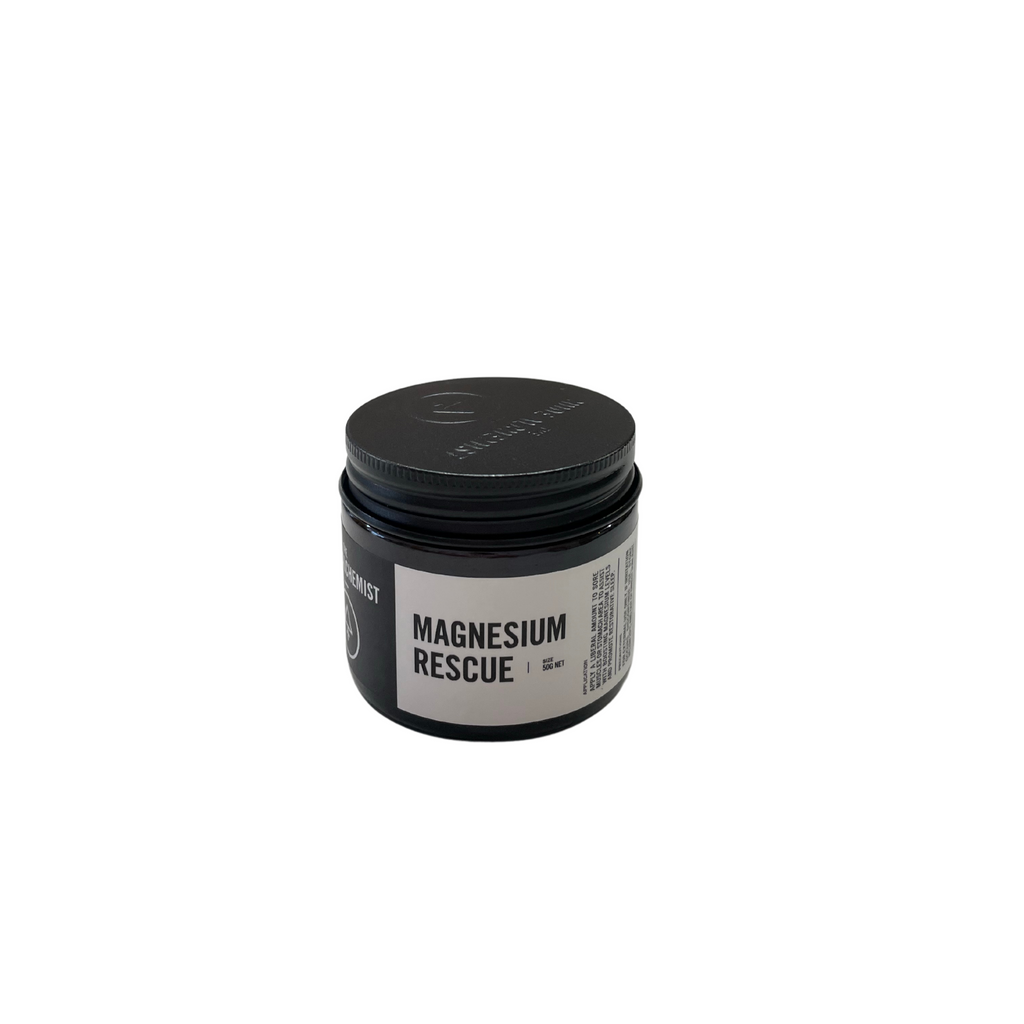 The Nude Alchemist - Magnesium Standard
$22.00
Sleep is something taken for granted by those who have it, but for many of us, it is a struggle to get to sleep and/or a deep and restorative sleep. Magnesium Rescue butter will assist with achieving this.
The formulation contains magnesium, which is an essential dietary mineral and has been proven to have many benefits to health and wellbeing. Magnesium calms the nervous system by binding to GABA receptors, which in turn relax the body and promote sleep. To top it off, the Magnesium Rescue also contains a potent synergy of sleep-inducing essential oils to help you get a good night sleep!
Magnesium Rescue STANDARD (suitable for all ages)
If you are pregnant or breastfeeding, the kids' or standard formulation are your best options. 
Why topical application of magnesium?
Magnesium is a safe and essential dietary mineral which we require every day. The majority of us are not getting enough through our diet due to a multitude of factors such as diet, medication, alcohol consumption, stress, and illness.
The transdermal application of magnesium is said to be more bioavailable than taking oral supplements. Oral magnesium can be affected by numbers things in your gut and could be destroyed before the magnesium even enters your system properly.
It can especially help with muscle pain, cramping (including pregnancy-related), and stiffness and can be applied directly to the trouble area with immediate results, rather than waiting for it to work its way through your GI tract.
What are the benefits of magnesium?
An increase of magnesium intake has been proven to:
improve headaches, chronic pain, asthma, and sleep disorders
improve digestion
aids in mood regulation and helps with depression and anxiety
reduce high blood pressure and regulate blood sugar levels
anti-inflammatory benefits
bone health
helps maintain normal muscle and nerve function and cardiovascular health
supports a healthy immune system
critical in the regulation of calcium, the main conductor of electrical impulses in the body.